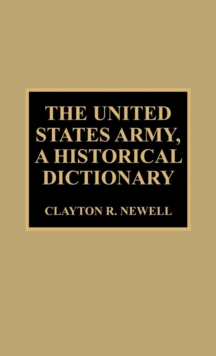 The United States Army, a Historical Dictionary
Hardback
Description
Newell, himself with nearly three decades of service to the U.S.
Army, provides readers with a brief introduction to the people and events that have made the U.S.
Army the strongest military force in the world. The volume profiles the leaders and the accomplishments of the U.S.
Army from the beginning of its 226-year history to the present. Entries include: o Top military and civilian leaders o Notable enemies o Logistics/weaponry o Significant wars Includes a listing of the army casualties by war, as well as lists detailing the total number of those who served in the army, the number of army battle deaths, as well as war injuries.
Several appendices accompany the dictionary, covering topics such as the resolution of the Continental Congress adopting the Continental Army, the appointment of George Washington as Commander-in-Chief, and campaigns where the U.S.
Army has been involved.
Free Home Delivery
on all orders
Pick up orders
from local bookshops