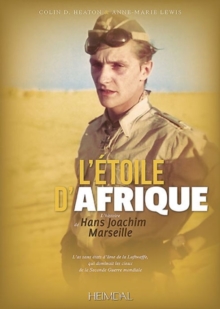 L'eToile D'Afrique : L'Histoire De Hans Joachim Marseille
Hardback
Description
With 158 victories under his belt and dying in the Egyptian sky on the 30th of September, 1942, aged only 22, Hans-Joachim Marseille became a legend of the World War II aviation.
Besides his being an exceptional pilot, he owes his reputation to his unconventionality and aversion to authority, which caused him much trouble with his superiors; his chivalrous attitude, moreover, led him to return to his base with a wounded enemy or a damaged plane on several occasions. This behaviour and his formidable combat skills made him famous in Germany as well as among allied pilots, who both respected and feared him. Having collected testimonies from veterans who experienced Marseille, American authors Colin D.
Heaton and Anne-Marie Lewis wrote an extremely well-documented biography that traces the short but intense life of this unique aviator, who entered the Hall of Fame or fighter pilots at only 22 years old.
Information
Format:Hardback
Pages:160 pages, 150 photos (b/w and colour)
Publisher:Editions Heimdal
Publication Date:01/11/2016
Category:
ISBN:9782840484417