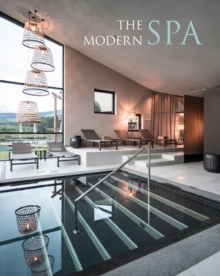 Description
The word 'Spa' is derived from the Latin prefix 'Solus Par Agula', meaning 'water for health, healthy water''.
The Modern Spa showcases 40 very different spa designs from around the world that show tremendous creativity.
Many of the works presented have won awards. All projects come with rich colour photos, floor plans, and analysis from the designers, providing some useful reference for interior designers, design enthusiasts, and spa owners.
Information
Format: Hardback
Pages: 248 pages
Publisher: Images Publishing Group Pty Ltd
Publication Date: 27/02/2019
ISBN: 9781864708271