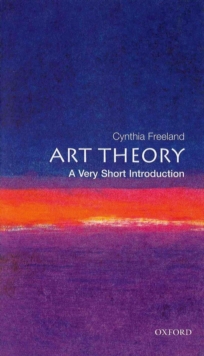 Art Theory: A Very Short Introduction
Paperback
Description
In today's art world many strange, even shocking, things qualify as art.
In this Very Short Introduction Cynthia Freeland explains why innovation and controversy are valued in the arts, weaving together philosophy and art theory with many fascinating examples.
She discusses blood, beauty, culture, money, museums, sex, and politics, clarifying contemporary and historical accounts of the nature, function, and interpretation of the arts.
Freeland also propels us into the future by surveying cutting-edge web sites, alongside the latest research on the brain's role in perceiving art.
This clear, provocative book engages with the big debates surrounding our responses to art and is an invaluable introduction to anyone interested in thinking about art.
ABOUT THE SERIES: The Very Short Introductions series from Oxford University Press contains hundreds of titles in almost every subject area.
These pocket-sized books are the perfect way to get ahead in a new subject quickly.
Our expert authors combine facts, analysis, perspective, new ideas, and enthusiasm to make interesting and challenging topics highly readable.
Information
Format: Paperback
Pages: 184 pages, numerous halftones
Publisher: Oxford University Press
Publication Date: 13/02/2003
Category: Theory of art
ISBN: 9780192804631
Free Home Delivery
on all orders
Pick up orders
from local bookshops
Reviews
Showing 1 - 2 of 2 reviews.
Review by drbubbles
16/06/2015
I began this book with moderately high hopes. They were quickly dashed, but partially redeemed in later chapters.The one thing that this book, like pretty much any book purporting to offer some sort of explanation of art, does not do is problematize art. That is, nowhere does it discuss what distinguishes art from not-art. It considers several suggestions put forth by others, and briefly discusses what all art must have in common; but it finally accepts an expansive definition of art dependent upon intention, which is great as long as you know who the artist was and what they were thinking, but problematic when you don't. The reason for this is it's the only definition that can accommodate everything that anyone has ever called art (although I think it doesn't work very well with respect to Dada). But in doing so, it accepts that anything anyone has ever called art actually <b>is</B> art: which makes it useless for distinguishing, <B>theoretically</B>, between art and not-art. This is an important point because the amount of variation accepted as art will strongly affect the relevance and significance of different art theories. It is also an ironic point to find at the beginning of a book entitled <i>Art Theory</i>.Anyway.In the first chapter's discussion of Andres Serrano's "Piss Christ," so much is made of what the work is <b>not</b>, that I was left without a clear idea of what it <b>is</B>. The subsequent attempt to situate it within a long-term artistic tradition is disingenuous. I'm not saying it's not a work of art, just that this book does not make a convincing case. Chapter 3 is basically an introductory anthropology unit on why ethnocentrism is bad. Chapter 4 is basically a lament of the influence of money and markets on art, without doing much to consider it dispassionately as one of art's many influences. It leaves a distinct sense that art should be pure and unsullied by crass worldly concerns. Chapter 5 considers the influence of artists' life experiences on their work, primarily looking at sexuality. It concludes that sometimes it is an important influence, and sometimes it's not. The final two chapters are actually fairly decent: the first of them is the most philosophical chapter in the book, and the latter takes a look at electronic art.The book refers occasionally to literature and music as well as painting and photography, but I do not recall any discussion of architecture. This is disappointing because architecture is the most public art form.All in all, it's not bad, but it's not particularly good, either. It takes a strictly academic-art perspective, but academics are only a small part of the art world. If I knew of a better intro to art theory, I'd recommend it. But I don't know of <B>any</B> others, at least not now. I found that in attempting to simplify the subject it oversimplified, making it seem <B>too</B> simple, too easy in parts.
Review by MarionII
16/06/2015
Best "wee book on..." series out there. I want the whole series, they're great, and this one's especially good for the reference shelf, because I knew nothing about art.
Also by Cynthia A. Freeland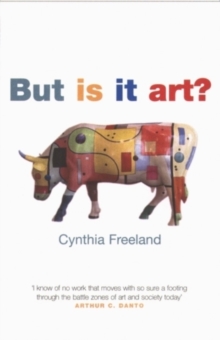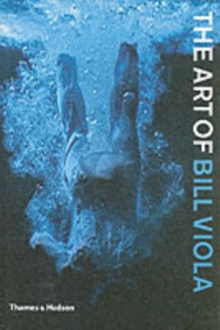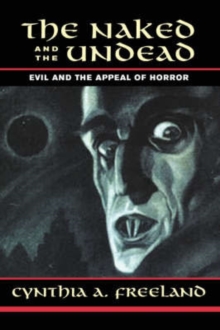 Also in the Very Short Introductions series | View all