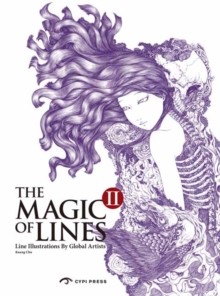 The Magic of Lines II
Paperback / softback
Description
Magic of Lines II returns to the rich source of inspiration found in the most basic of illustrative forms lines themselves.
Works from a multitude of artists from all around the world explore how a talented illustrator can guide a viewer's eye with the most simple of expressions and create movement and vivid depth with only a few strokes of a pen.
The human body, impressionistic images, natural forms, and overwhelmingly detailed patterns are all accompanied by interviews with the artists, offering insight into their own inspirations and methods as well as suggestions for artists aspiring to reach new heights in their own art.