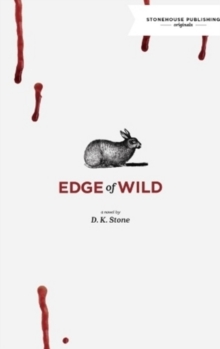 Edge of Wild
Paperback / softback
Description
Transplanted from New York City to the tiny mountain town of Waterton, Alberta with the task of saving a floundering new hotel, Rich Evans is desperate to return to the city as soon as he can.
Thelocals seem unusually hostile towards his efforts, or maybe even menacing, and was that a cougar on his door-step last night?
As Rich begins to wonder whether his predecessor disappeared of his own accord, he finds himself strongly drawn to Louise Newman, the garage mechanic who is fixing his suddenly unreliable BMW, and the only person in Waterton who doesnt seem desperate to run himout of town.
As Rich works on the hotel, the town is torn apart by a series of gruesome, unsolved murders.
With Louise as his only ally in a town that seems set against him, Rich cant help but wonder: will he be the next victim?
Information
Format: Paperback / softback
Pages: 332 pages
Publisher: Stonehouse Publishing
Publication Date: 01/05/2016
Category: Crime & mystery
ISBN: 9780986649431