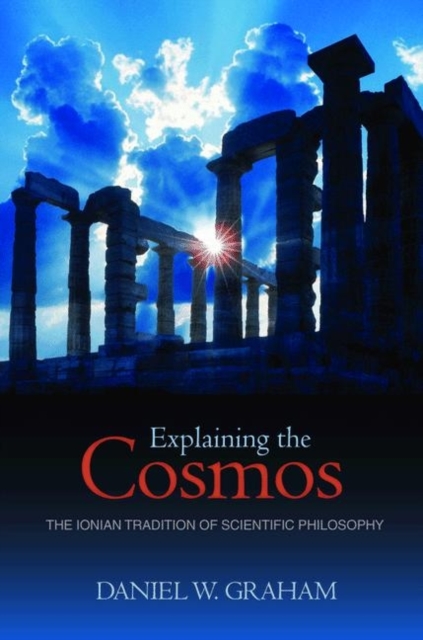 Explaining the Cosmos : The Ionian Tradition of Scientific Philosophy
Hardback
Description
Explaining the Cosmos is a major reinterpretation of Greek scientific thought before Socrates.
Focusing on the scientific tradition of philosophy, Daniel Graham argues that Presocratic philosophy is not a mere patchwork of different schools and styles of thought.
Rather, there is a discernible and unified Ionian tradition that dominates Presocratic debates.
Graham rejects the common interpretation of the early Ionians as "material monists" and also the view of the later Ionians as desperately trying to save scientific philosophy from Parmenides' criticisms.
In Graham's view, Parmenides plays a constructive role in shaping the scientific debates of the fifth century BC.
Accordingly, the history of Presocratic philosophy can be seen not as a series of dialectical failures, but rather as a series of theoretical advances that led to empirical discoveries.
Indeed, the Ionian tradition can be seen as the origin of the scientific conception of the world that we still hold today.
Information
Format:Hardback
Pages:368 pages
Publisher:Princeton University Press
Publication Date:06/08/2006
Category:
ISBN:9780691125404
Information
Format:Hardback
Pages:368 pages
Publisher:Princeton University Press
Publication Date:06/08/2006
Category:
ISBN:9780691125404