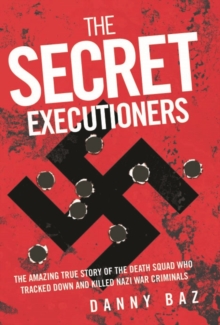 Secret Executioners : The Amazing True Story of the Death Squad Who Tracked Down and Killed Nazi War Criminals
Paperback / softback
Description
Infamous Nazi war criminal Dr Aribert Heim carried out grotesque, sadistic medical experiments on Jewish prisoners at the Mauthausen concentration camp, including the removal of human organs without anaesthetic, decapitating one murdered prisoner and using the skull as an exhibit, and even removing the tattooed flesh from another victim to make seat coverings for the camp commandant's private flat. Alerted of his imminent arrest in 1962, Heim disappeared.
Alleged sightings followed over the folloiwing years in Egypt, Uruguay, Chile and Spain.
Here, for the first time, is the dramatic true story of how a clandestine organisation operating outside of international law tracked down the 'Butcher of Mauthausen' and assassinated him. A secretive cell called 'The Owl' comprised if Vietnam War veterans and ex-secret agents, was created by a former concentration camp prisoner who later became a wealthy oil magnate and deciated an unlimited budget to eliminating Nazis who had fled justice after World War II.
Information
Format: Paperback / softback
Publisher: John Blake Publishing Ltd
Publication Date: 03/05/2010
Category: True crime
ISBN: 9781844549528
Also by Danny Baz