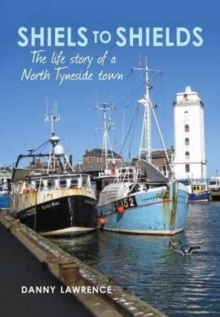 Shiels to Shields : The Life Story of a North Tyneside Town
Paperback / softback
Description
NORTH SHIELDS has its roots in the founding of Tynemouth Priory in the 7th century, although its life began with a cluster of riverside shelters for fishermen in the 13th.
Subsequently, the town's development was continually thwarted by the bullying tactics of its neighbour Newcastle upon Tyne, and North Shields' fortunes fluctuated greatly over the centuries.
It was not until the 1800s that it was free to develop without restraint.
Telling the fascinating life story of this North Tyneside town, right up to the recent past, Danny Lawrence's book is both a comprehensive history and a kind of 'Who Do You Think You Are?' for those with North Shields' origins.
Woven into the history are descriptions of the conditions which their forebears were forced to endure over centuries before working people secured the political, economic and social rights taken for granted today.
Shiels to Shields is a lively, enlightening, well illustrated account which will be of huge appeal to anyone with local connections, as well as to those interested in British history generally.
Information
Format: Paperback / softback
Pages: 384 pages, 120 colour and black and white illustrations
Publisher: Carnegie Publishing Ltd
Publication Date: 10/11/2016
Category: Humamities
ISBN: 9781859362280
Also by Danny Lawrence