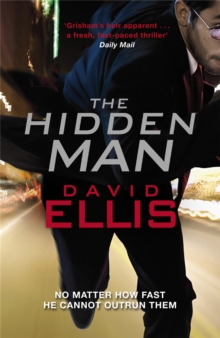 Description
One hot summer night two-year-old Audrey Cutler was snatched from her bedroom and never seen again.
Twenty-six years later, her brother, Sammy, fatefully crosses paths with the man the police failed to convict for her abduction and murder.
A few weeks later, that man is murdered. Attorney Jason Kolarich, Sammy's childhood friend, is engaged to defend him.
But can he trust the people who hired him? Why are they paying for Sammy's defence and why do they want the case heard so quickly, leaving Kolarich no time to prepare?
Why, when Kolarich's investigations lead the police to a buried cache of children's bodies, do they kidnap his brother and threaten his life?
As the clock ticks for both his brother and his childhood friend, Jason must discover the shocking truth in order to save them and, finally, to save himself.
Information
Format: Paperback
Pages: 352 pages
Publisher: Quercus Publishing
Publication Date: 01/01/2010
Category: Political / legal thriller
ISBN: 9781849161848
Free Home Delivery
on all orders
Pick up orders
from local bookshops
Reviews
Showing 1 - 1 of 1 reviews.
Review by johnbsheridan
16/06/2015
Had mixed feelings about this one initially as certain aspects seemed a bit cliched, the abusive alcoholic father but kid makes good via sports - all too disney family movie friendly...but....having suspended my disbelief long enough to concentrate on the action I actually enjoyed this quite a lot as the action comes thick and fast and it is no more unbelievable than many of the other thrillers or mysteries out there. Parts of it are executed very well and while you know someone is orchestrating the actions to manipulate the hero you don't have enough information to piece together the puzzle until all is revealed by the author and the conclusion is ultimately satisfying. Ellis also reveals of enough of the backstory of Jason "Koke" Kolarich to make you want to know how he is going to move forward after this particular case concludes given the trauma he has endured both preceding and during this novel but as a counterpoint to that is the question whether any case could possibly have the same impact on Koke given the personal dynamics that were brought to bear in this one in order to drive him to the extraordinary measures he undertakes i.e. a close childhood friend charged with murder and a brother framed & kidnapped. If these personal motivations weren't present would Koke be just another dime-a-dozen lawyer? and if so, why would you read book 2? Overall though this is one worth reading.