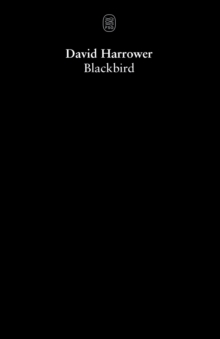 Description
Fifteen years ago Una and Ray had a relationship.They haven't set eyes on each other since.Now, years later, she's found him again.Blackbird premiered at King's Theatre as part of the Edinburgh International Festival, in August 2005, and transferred to the Albery Theatre in London's West End in 2006.
The production received the 2007 Laurence Olivier Award for Best New Play.
In 2007, the play opened simultaneously at the Manhattan Theater Club in New York and and at American Conservatory Theatre, San Francisco.
Information
Format: Paperback
Pages: 96 pages
Publisher: Faber & Faber
Publication Date: 16/02/2006
Category: Plays, playscripts
ISBN: 9780571233199
Free Home Delivery
on all orders
Pick up orders
from local bookshops
Reviews
Showing 1 - 1 of 1 reviews.
Review by whitewavedarling
16/06/2015
I read this in one sitting, but I'm afraid it was more out of a desire to see it done than any desire to see what would happen. It's not badly written, but it doesn't accomplish much either. My first instinct is to say that there needed to be more to the story, and a less predictable plot, in order for the play to really be worthwhile as Either a read or a production, because no, this isn't one of those plays that simply needs to be seen to be appreciated.First, the marketing book-wise is rather off-putting. From the back of the book, you find out that "Fifteen years ago Una and Ray had a relationship. They haven't seen each other since. Now she's found him again." That's it. Within pages of the beginning of the play, though, you discover the twist to those few sentences: she was twelve, and he in his forties. I have no problem with a twist like that happening in a book, BUT, if that "twist" is the entire basis for the plot and is announced within ten pages or so as the driving subject, shouldn't it be on the back of the book in the synopsis?Beyond marketing, there's just not much to the book. The characters are stereotyped by their previous actions (think of what you'd expect from a character in this situation on Law and Order) to the extent that they as well as the plot are predictable and fairly uninteresting. The play itself is well-written, if choppy at times, but what bothers me about the writing is that while it comes off as somewhat inventive, what's happening is that Harrower is prescribing to actors every speech mannerism that could/would show emotion. The word repetitions, the stumbling, etc. are all mannerisms that a good cast would come up with and exhibit on their own to make their characters come to life. I've had a lot of experience in the theater, and I have to say that I think this over-prescriptive writing would hinder a good actor instead of help them.In the end, quite obviously, I wouldn't recommend it. If you want a quick play to read, this is that, but it's not either memorable or something really worth coming back to I'm afraid. I think that the couple of awards it's gained can probably be chalked up to the daring nature of the material moreso than anything stand-out about the playin particular.