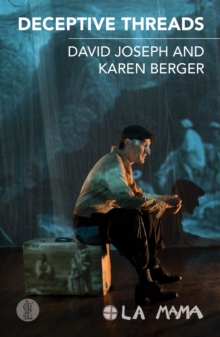 Deceptive Threads
Paperback / softback
Description
Deceptive Threads tells the extraordinary true stories of David Josephs grandfathersone a Tivoli singer turned ASIO spymaster who vetted unwanted arrivals, the other an early Lebanese immigrant who had to lie about his birthplace to gain Australian naturalisation.
In this award-winning solo show, Joseph explores race, belonging, history, and national identity to theatrically illuminate the personal in the political.
Deftly untangling the threads linking his familys connection to Australias racist past and its present dilemma over asylum seekers, he explores the nexus between the government control of immigration and the unwelcome immigrant.
Information
Format: Paperback / softback
Pages: 48 pages
Publisher: Currency Press Pty Ltd
Publication Date: 01/04/2018
Category: Plays, playscripts
ISBN: 9781760622367
Also by DAVID JOSEPH