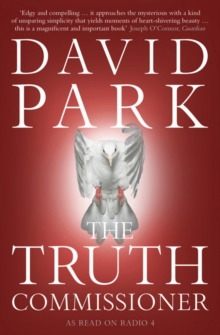 The Truth Commissioner
Paperback
Description
Henry Stanfield, the newly arrived Truth Commissioner, is troubled by his estrangement from his daughter, and struggling with the consequences of his infidelities.
Francis Gilroy, veteran Republican and recently appointed government minister, risks losing what feels tantalisingly close to his grasp.
In America, Danny and his partner plan for the arrival of their first child, happily oblivious to what is about to pull him back to Belfast and rupture the life they have started together.
Retired detective James Fenton, on his way to an orphanage in Romania with a van full of supplies, will soon be forced to confront what he has come to think of as his betrayal, years before, of a teenage boy.
In a society trying to heal the scars of the past with the salve of truth and reconciliation, these four men's lives become linked in a way they could never have imagined.
Information
Format: Paperback
Pages: 384 pages
Publisher: Bloomsbury Publishing PLC
Publication Date: 01/01/2009
ISBN: 9780747596332
Free Home Delivery
on all orders
Pick up orders
from local bookshops
Reviews
Showing 1 - 2 of 2 reviews.
Review by liehtzu
16/06/2015
Wonderful characterizations! As i came to the end of each chapter I couldn't bear to part with the character - but by two pages into the next chapter I was equally engrossed. Add to that, an intimate knowledge of the incestuous war that has plagued my island home (so personal that an SA style Truth Commission would be swallowed in bile and bitterness) and you have a wonderful social commentary on the fragile society that is now Northern Ireland. Great book. Love to know the outcome to Michael Madden's back story though. Francis Gilroy = Martin McG anyone???
Review by Opinionated
16/06/2015
A wonderful book. Set during the Peace Process that followed the Troubles, it brings together 4 characters, each with more frailties than strengths, all trying to forge a new life, but hauled back to face their pasts in relation to one incident in a farmhouse a long time ago. Henry Stanfield, the Commissioner is jaded and lovelorn, under pressure to bring in the "right result". James Fenton (no, not the poet James Fenton) is a retired RUC Inspector, trying to assuage his guilt of the past by helping Romanian refugees. Francis Gilroy, ex senior volunteer, is now the Minister for Culture. Danny, is trying to build a new life in America. None wants this particular stone unturned, and would rather let sleeping dogs lie. But this dog is about to wake and rattle everyone's cage. I don't know if this book is credible to people who went through the Troubles but for someone, like me, who didn't, its very compelling