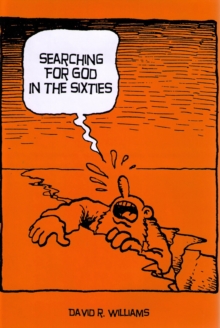 Searching for God in the Sixties
Paperback / softback
Description
This paradigm-breaking book dares to rethink the whole of the '60s experience, not from a political or sociological viewpoint but from an historical/theological perspective.
Camille Paglia wrote that 'the spiritual history of the sixties has yet to be written.' This is that book.
The book's chapters each correspond to a line in Emily Dickinson's poem 'Finding is the first act.' The parallel to Dickinson's experience in the psychic wilderness demonstrates just how much the experience of the '60s was part of an ongoing American story not an aberration.
Though it seems contradictory, this book argues for an appreciation of the three '60s: 1960s, 1860s, 1660s, each a chapter of the religious core of the American story.
Information
Format:Paperback / softback
Pages:286 pages
Publisher:Rowman & Littlefield
Publication Date:19/12/2011
Category:
ISBN:9781611493931