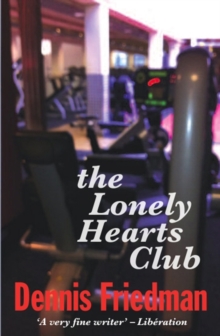 The Lonely Hearts' Club
Paperback / softback
Description
A cleverly plotted novel exploring the bonds that form among a group of heart attack survivors who help one another find strength both physically and emotionally This witty and unique tale centers on five heart attack convalescents who get to know each other as they are working out in a gym as part of their recovery.
Each character enters a gym environment for the first time and is weighed down by his feelings of mortality.
Over a short space of time, however, strong friendships form between all of them as they spur each other on: "the Club" becomes not only a refuge from worries and fears, but a debating chamber and springboard into a new life, when each had thought that they were entering their final years.
Funny, compassionate, and heartwarming, this is a story about life, self-discovery, and cameraderie, told with considerable charm.
Information
Format: Paperback / softback
Pages: 240 pages
Publisher: Peter Owen Publishers
Publication Date: 01/06/2012
ISBN: 9780720614893