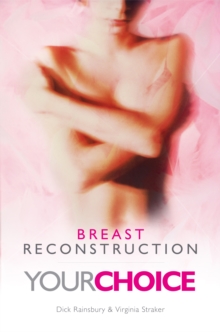 Breast Reconstruction: Your Choice
Paperback
Description
`I am afraid to tell you that you have breast cancer and you're going to need a mastectomy.' Hundreds of women hear these words every week in the UK, launching them into a world filled with doubt and fear of the unknown.
Scores of questions rush to mind. How bad is the cancer? Will I need chemotherapy? What about my family and my children? Why me? And then, as the word `mastectomy' sinks in, you need answers.
Must I really lose my breast? How will it feel? Will people know? Will I ever look the same again? This practical guide is based around the experiences of more than 60 women who have lived through this emotional helter-skelter.
It explains all the surgical and non-surgical options available and covers all you need to know to help you make your decision about breast reconstruction.
It will give you that extra confidence you're looking for at this difficult time. Experts focus on real patients, and as well as giving you lots of information about your choices, they explain: -the emotional impact of breast surgery -the potential complications and risks -how other treatments may affect breast reconstruction -options for those who decide not to have breast reconstruction -exactly what's involved, with before and after photographs of reconstructions
Free Home Delivery
on all orders
Pick up orders
from local bookshops