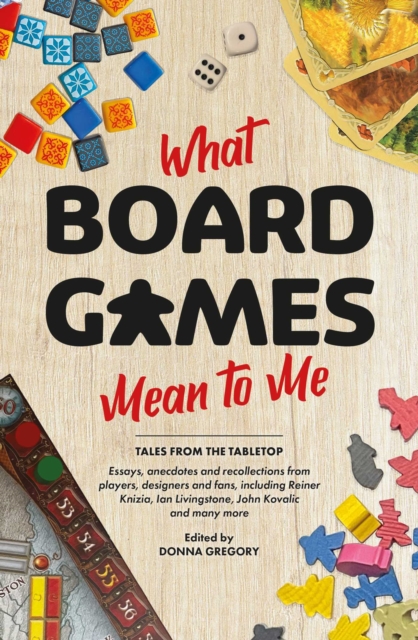 What Board Games Mean To Me
Paperback / softback
Description
Celebrating the role that board games hold in our lives, celebrities, industry professionals and lifelong gamers share the remarkable and personal stories of their profound love for gamingPeople want to feel good about their passions, their hobbies included.
People want to talk about them, and to listen to others who share their enthusiasm.
This book celebrates that sense of affinity while providing diverse perspectives on board games that will allow readers to reflect on what drives their passion in their own particular case.
From uber-competitive players learning to lose with grace to the fascinating history of the very first games humans played, and bonding with far-away stepsiblings to the story of the first board game café in Africa, there's something here for everyone. WITH CONTRIBUTIONS FROM: Jervis Johnson, KC Ogbuagu, Allen Stroud, Gav Thorpe, Edoardo Albert, Will McDermott, Gabriela Santiago, Holly Nielsen, Fertessa Allyse Scott, Ian Livingstone, Alessio Cavatore, Sen-Foong Lim, John Kovalic, Reiner Knizia, Susan McKinley Ross, Leslie Scott, Geoff Engelstein, Calvin Wong, Jenn Bartlett, Cathleen Williams, Lynn Potyen, Matt Coward-Gibbs, Steve Jackson, Christopher John Eggett, James Wallis, Matt Forbeck, Donna Gregory, Jack Doddy
Information
Format:Paperback / softback
Pages:288 pages, 15
Publisher:Aconyte Books
Publication Date:18/01/2024
Category:
ISBN:9781839082726
Information
Format:Paperback / softback
Pages:288 pages, 15
Publisher:Aconyte Books
Publication Date:18/01/2024
Category:
ISBN:9781839082726