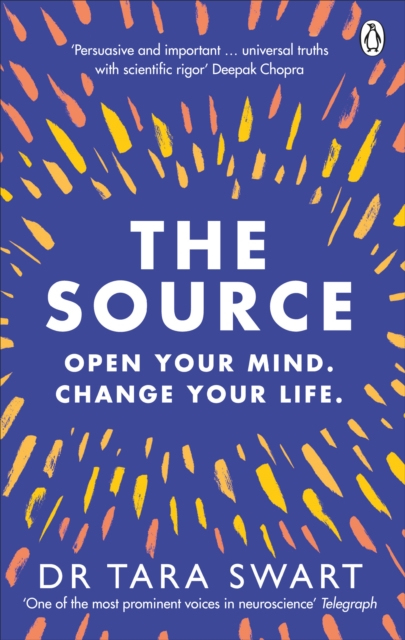 The Source : Open Your Mind, Change Your Life
Paperback / softback
Description
'The Source marries universal truths with scientific rigor for a persuasive, important exploration of The Law of Attraction.' - Deepak Chopra MD'[Like] the self-help success The Secret, but cooler and more sciencey.' - Evening StandardLife-changing opportunities pass us by every day – now we can train our minds to seize themSelf-help books like The Secret promise that we can tap into the 'law of attraction' to control our destiny, simply by changing our thoughts.
If we strip away the mystique, at the heart of this idea is a fundamental truth that is backed up by the latest breakthroughs in neuroscience: most of the things we want from life – health, happiness, wealth, love - are governed by our ability to think, feel and act; in other words, by our brain. Dr Tara Swart, a neuroscientist and executive coach with a background in psychiatry, is convinced beyond all doubt of our ability to alter how our brains work - and transform our lives.
In The Source, she draws on the latest cognitive science and her experience coaching highly successful people to reveal the secret to mastering our minds.
With a four-step plan to awaken the power of your brain, this unique guide to life combines science and spirituality in a way that is open-minded and practical.
Discover how to:- Challenge 'autopilot' thinking and rewire your brain's pathways to fulfil your potential- Manifest the things you want by directing your energy towards your deepest values and ambitions- Harness the power of visualisation to prime your brain to grab opportunities and take control of your future- Attack life with confidence, dispel fear and avoid negative thinkingUnlock your potential today – you are just four steps away from building a new confident you.
Information
Format:Paperback / softback
Pages:288 pages
Publisher:Ebury Publishing
Publication Date:16/01/2020
Category:
ISBN:9781785042003
Other Formats
EPUB from £8.99
eAudiobook MP3 from £9.60
Information
Format:Paperback / softback
Pages:288 pages
Publisher:Ebury Publishing
Publication Date:16/01/2020
Category:
ISBN:9781785042003