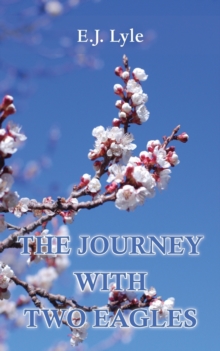 The Journey with Two Eagles
Paperback / softback
Description
It is 1862 in Validation, Kansas. The Civil War is building up. A seventeen-year-old boy called Buck is sent to retrieve Joss who is too young to join the army.
He's too late and doesn't catch up to him until the dawn of 6th April - the beginning of the Battle of Shiloh.
By this time Joss is battle hardened and keeps Buck safe until the slaughter is over.
He knows that he must return home because Buck has made a promise to Poppy Diamond, the Validation saloon owner.
Buck is a dreamer and is unlikely to make it back without him.
In the trees of Missouri when they're nearly home, Buck calls an Eagle to him and then shares the weight of the giant bird of prey with Joss.
They realize they are linked and each has a different strength but will accomplish a shared goal.
Information
Format: Paperback / softback
Pages: 326 pages
Publisher: Grosvenor House Publishing Ltd
Publication Date: 02/10/2018
Category: Historical fiction
ISBN: 9781786233516