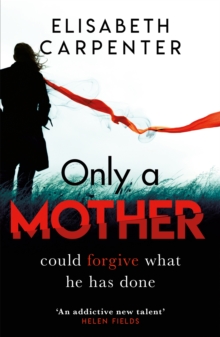 Only a Mother : A gripping psychological thriller with a shocking twist
Paperback / softback
Description
'An addictive new talent' Helen FieldsONLY A MOTHER . . . Erica Wright hasn't needed to scrub 'MURDERER' off her house in over a year.
Life is almost quiet again. Then her son, Craig, is released from prison, and she knows the quiet is going to be broken. COULD BELIEVE HIMErica has always believed Craig was innocent - despite the lies she told for him years ago - but when he arrives home, she notices the changes in him.
She doesn't recognise her son anymore. COULD LIE FOR HIMSo, when another girl goes missing, she starts to question everything.
But how can a mother turn her back on her son? And, if she won't, then how far will she go to protect him?COULD BURY THE TRUTHPerfect for fans of Lisa Jewell, Louise Jensen, Katerina Diamond, Helen Fields and CL Taylor - a hard-hitting psychological thriller told from the fresh perspective of a killer's mother. Readers LOVE Elisabeth Carpenter . . . 'I LOVED 99 Red Balloons. What a rollercoaster of a read! I swear, you could almost SEE the moment when everything clicked into place in my head!
A brilliant, tense, pacy read' Lisa Hall, bestselling author of Between Me and You'Breathtaking' . . . 'Kept me enthralled from start to finish' . . . 'I was hooked from the beginning
Information
Format: Paperback / softback
Pages: 352 pages
Publisher: Orion Publishing Co
Publication Date: 27/12/2018
Category: Thriller / suspense
ISBN: 9781409181477