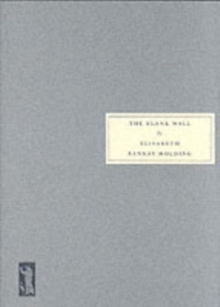 Information
Format: Paperback
Pages: 240 pages
Publisher: Persephone Books Ltd
Publication Date: 22/06/2003
Category: Crime & mystery
ISBN: 9781903155325
Free Home Delivery
on all orders
Pick up orders
from local bookshops
Reviews
Showing 1 - 5 of 7 reviews.
Previous | Next
Review by sandpiper
16/06/2015
A curious book, in which a lot happens, but mostly to the main character, Lucia. Many of the other characters, most of which are her close family, don't really know what's going on, but it is their changed reactions to only slight deviations in behaviour from a woman whom they thought was just a boring housewife & mother which make the book fascinating.
Review by rainpebble
16/06/2015
This story is touted as a "suspense" novel and I was very excited to read it as it was highly thought of by both Raymond Chandler and Alfred Hitchcock. Ms. Holding is very good with her characterizations and while I didn't come to care about any of the characters I did understand them and why they behaved the way that each one of them behaved. The story takes place during WWII with the husband away at war and the wife left home with two adolescent teens,her father and one servant in the house to deal with. The daughter gets involved with a seedy character and whilst the mother attempts to undo their relationship, the whole thing comes apart. The story is a pretty formulaic tale and I am sure there are a lot who would go for this and actually enjoy the read. I finished it because I started it but it was pretty obvious where it was going, so no suspense there for me. In point of fact I found it rather boring. The most interesting parts for me were the parts of "stamp rationing" for food and petrol.
Review by LyzzyBee
16/06/2015
02 June 2009 - from Ali, who found it in a charity shop in SouthwoldWhen Ali asked if I'd like this duplicate copy of one she owned that she found in a charity shop (why do we only find duplicates? It's not like either of us has the complete set!!) I had a look on the Persephone website and wondered if it was quite my thing, being in effect a murder mystery. I thought the same when I picked it up to read it. But as soon as I met the heroine, Lucia, and recognised in her a typical Persephone Lady (often a mother, often a wife, devoted to her family but with a rich inner life of her own - of course!) and then started to get caught up in the fast-moving and wryly funny plot, I was enjoying myself... and all of a sudden it was late at night with absolutely NO ability to put the thing down! I loved this book - I loved the sweet blackmailer, the more and more complex situations, and the completely believable heroine, dealing with murder and mayhem much as one would handle a recalcitrant toddler or an awkward garden party.
Review by Kasthu
16/06/2015
Lucia Holley is a middle-aged housewife, living somewhere in America during WWII. Her husband is away, and she is raising her two teenaged children on the homefront. After her daughter begins dating an unattractive, married man who then turns up dead, Lucia inadvertently becomes involved in the crime when she attempts to cover it up in order to protect the person she thinks killed the boyfriend.Holding wrote this novel at around the same time that Patricia Highsmith was writing The Talented Mr. Ripley series; and while The Blank Wall isn't quite as suspenseful as Highsmith's books, it belongs to the same school of psychological suspense novels. The plot moves quickly, and Holding doesn't waste her words in order to convey the tension of the plot. The reader really feels Lucia's inner struggle as she tries to cover up the crime and carry on as usual. It's interesting that once people start to notice her odd behavior, the attribute it to the completely wrong reasons—but they make complete sense to the people around Lucia because the truth is so bizarre! In that way, I thought this book was well-written.I was disappointed, however, with the ending of the book, since things seemed to go on as usual without any kind of consequences. I definitely think the ending could have been improved upon. Also, the story line with the mysterious Donnelly is kind of predictable (but sad). A good book, but not my favorite Persephone.
Review by JanetinLondon
16/06/2015
I had never heard of this author before I saw her recommended on LT, and this is the first book I have read purely on the basis of such a recommendation. It aso helped that it was a Persephone edition, in beautiful plain grey covers, which just made me want to pick it straight off the library shelf. I really enjoyed it.The main character is Lucia Holley, a mother living with her two teenagers and her father while her husband is away in the navy during WWII. Her daughter has become involved with an "unsuitable young man", and Lucia tries to dissuade them from continuing their relationship. This is the starting point for a series of events which I can't discuss too much without ruining it for those who want to read it, but it involves murder, blackmail, and deception. What I found interesting was Lucia's amazement at how "normal" everyday life still seemed to be, despite the very not normal things that were happening. She can't believe everyone doesn't see all her surreptitious actions written on her face. When they do begin to think she's being a bit odd, they jump to completely the wrong conclusions – and they don't like it, because to them she is just so ordinary and normal (which I suspect is even more important in wartime than otherwise). She herself starts to get better at understanding other people – her children, her maid, the various shady characters she has to deal with - and realizing they may have their own agendas and thoughts, rather than just focussing on herself and assuming that everyone is the same.Events do get a bit surreal, and some characters are harder to believe than others, but I thought the portrait of an ordinary woman being drawn into extraordinary events one step at a time was good and it kept my attention. I think there's also a secondary theme – setting the book during the war means that Lucia has to deal with things that her husband would surely have handled if he had been there, and I think some of the things wouldn't even have happened at all if it hadn't been wartime. Although she is not happy about what happens, I think she does surprise herself by how well she deals with it all. All in all, a good read. I would be encouraged to pick up other books by this author.
Also by Elisabeth Sanxay Holding | View all