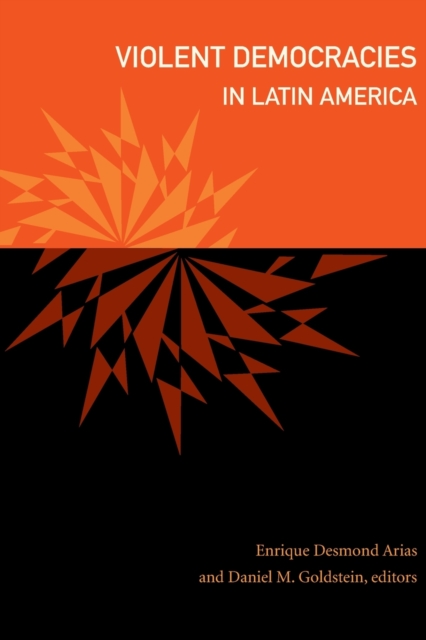 Violent Democracies in Latin America
Paperback / softback
Description
Despite recent political movements to establish democratic rule in Latin American countries, much of the region still suffers from pervasive violence.
From vigilantism, to human rights violations, to police corruption, violence persists.
It is perpetrated by state-sanctioned armies, guerillas, gangs, drug traffickers, and local community groups seeking self-protection.
The everyday presence of violence contrasts starkly with governmental efforts to extend civil, political, and legal rights to all citizens, and it is invoked as evidence of the failure of Latin American countries to achieve true democracy.
The contributors to this collection take the more nuanced view that violence is not a social aberration or the result of institutional failure; instead, it is intimately linked to the institutions and policies of economic liberalization and democratization.The contributors-anthropologists, political scientists, sociologists, and historians-explore how individuals and institutions in Latin American democracies, from the rural regions of Colombia and the Dominican Republic to the urban centers of Brazil and Mexico, use violence to impose and contest notions of order, rights, citizenship, and justice.
They describe the lived realities of citizens and reveal the historical foundations of the violence that Latin America suffers today.
One contributor examines the tightly woven relationship between violent individuals and state officials in Colombia, while another contextualizes violence in Rio de Janeiro within the transnational political economy of drug trafficking.
By advancing the discussion of democratic Latin American regimes beyond the usual binary of success and failure, this collection suggests more sophisticated ways of understanding the challenges posed by violence, and of developing new frameworks for guaranteeing human rights in Latin America. Contributors: Enrique Desmond Arias, Javier Auyero, Lilian Bobea, Diane E.
Davis, Robert Gay, Daniel M. Goldstein, Mary Roldan, Todd Landman, Ruth Stanley, Maria Clemencia Ramirez
Information
Format:Paperback / softback
Pages:336 pages, 2 tables, 5 figures
Publisher:Duke University Press
Publication Date:19/03/2010
Category:
ISBN:9780822346388
Information
Format:Paperback / softback
Pages:336 pages, 2 tables, 5 figures
Publisher:Duke University Press
Publication Date:19/03/2010
Category:
ISBN:9780822346388
Also in the The Cultures and Practice of Violence series | View all