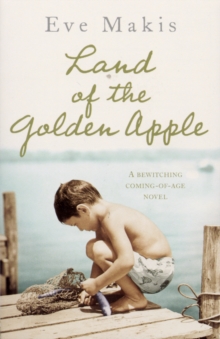 Land of the Golden Apple
Paperback
Description
Life had lost its sweetness. Socrates felt as if he had eaten an accursed apple and was, like Adam, suddenly prone to emotions he had never before experienced - fear, loneliness and shame.
For Socrates, growing up in a small, Cypriot village isn't idyllic so much as frustrating.
Summer is on the horizon and yet his parents, his teachers and his interfering neighbours seem intent on preventing Socrates and his friends from having any fun.
But times are changing and the jasmine-scented breezes mingle with the threat of danger.
Behind the facade of respectable island life lurk dark and menacing presences. "Land of the Golden Apple" is a bewitching coming-of-age novel about the lives and loves, joys and despairs of a diverse yet tightly-knit community and about how those same ties that bind us can also constrict us...
Information
Format: Paperback
Pages: 352 pages
Publisher: Transworld Publishers Ltd
Publication Date: 21/04/2008
ISBN: 9780552773256
Free Home Delivery
on all orders
Pick up orders
from local bookshops
Reviews
Showing 1 - 1 of 1 reviews.
Review by isabelx
16/06/2015
Socrates saw no point in telling the truth, pleading for benevolence. No one would believe he'd meant well and anyhow his evidence had flown away, back to some grapevine or burgeoning plum tree. In all likelihood he would be judged on his past crimes, which were many and varied and mostly premeditated. I bought this book from the author, who gave a talk at a convention I attended this autumn, and I preferred it to her novel "The Mother-in-Law", because I found the characters more likeable (apart from the baddies of course). Eve Makis is a Greek-Cypriot who was brought up in England, and worked as a journalist on Cyprus for several years, and her portrayal of the lives and customs of the islanders and the changing attitudes of the younger men and women, are very believable. She based Socrates on her husband, as he too ran wild as a boy and made home-made firecrackers every Easter by hammering open bullets to get the gunpowder. This story seems quite light-hearted to begin with, as twelve-year-old Socrates and his friends run wild through the fields and hills of Cyprus, getting into mischief wherever they go, and I liked the sub-plot about the curmudgeonly cafe owner falling in love with his new employee. But there are dark undercurrents of domestic violence, sexual abuse and criminal activity that cast dark shadows over adults and children alike, with various people coming under suspicion of attacking one of the village boys. Some of Socrates' exploits are thoughtless and dangerous, and the happy ending is not really all that happy for those directly concerned.