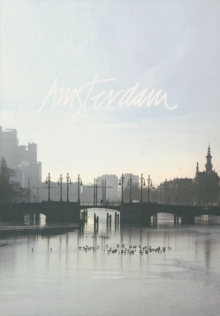 Amsterdam: A Metropolitan Village
Hardback
Description
Amsterdam: A Metropolitan Village is a photographic tribute to a city one can be proud of.
A city with a unique geographical character, thanks to the wonderful rhythmic play between water and land. And where else can a 15 minute bike ride take you from the heart of the city into a countryside landscape that would not look out of place in the masterpieces of Vermeer? For a whole year, photographer Ewout Huibers, was given the freedom to wander through the city of Amsterdam and capture what he thought was interesting. And the result is at least a tribute of great diversity: from the role of the water in the city, to the parasols in the front yards; from an architectural point of reference, to a cyclist in the snow.
The book, like Amsterdam, is both familiar and surprising.
Information
Format: Hardback
Pages: 352 pages, 350 Colour
Publisher: Terra Uitgeverij
Publication Date: 28/08/2013
Category: Individual photographers
ISBN: 9789089895745