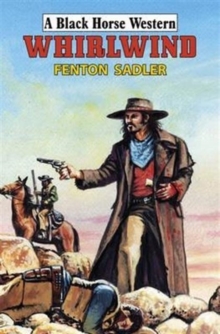 Description
Hohanonivah, a Cheyenne orphan, is taken in as a child by Patrick and Esther Jackson, who raise him as their own son.
When, years later, his adoptive parents are brutally murdered, Hohanonivah swears a solemn oath that those who took the elderly couple's lives will die at his hands. The young man, whose name means "Whirlwind" in Cheyenne, tracks down the men who killed the Jacksons and find himself facing two of the most ruthless outlaws in the state.
The Holt brothers are psychopathic killers; men who have gunned down many opponents for trifling reasons.
So when Hohanonivah comes face to face with Eli and Jed Holt, things do not go as planned, and there will be scores to settle before he can move on.
Information
Format: Hardback
Pages: 160 pages
Publisher: The Crowood Press Ltd
Publication Date: 01/10/2014
Category: Westerns
ISBN: 9780719810558