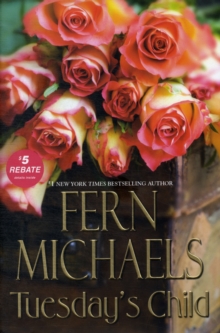 Description
On the eve of her retirement, Georgia attorney Mikala Aulani is as vivacious and vibrant as ever, eagerly anticipating a happy future with her partner, Ben.
But if Kala has learned anything in thirty-five years of practicing law, it's that the truth can always surprise you. And when Adam Star turns up at her office, confessing to the long-ago murder of his wife, Kala must return to a notorious case that has never stopped haunting her.
Ten years have passed since young nurse Sophie Lee was accused of murdering her wealthy patient, Audrey Star.
Kala defended Sophie and had no doubt of her innocence - or of Adam Star's guilt - but the prosecution convinced a jury otherwise.
Sophie was convicted on a Tuesday - the day on which every significant event in her life, good or bad, seems to happen.
Now, on the verge of his death, Adam exonerates Sophie and also leaves her a huge fortune in atonement.
Released from prison, Sophie retreats to Kala's house and tries to evade the media frenzy that surrounds her.
Kala is determined to help her client make her way back into the world and adjust to her new wealth and freedom. Yet for both, there are still revelations in store - about the nature of redemption, the strange workings of fate, and the power of forgiveness. And most of all, about the secrets that hide in every heart - even those we think we know best.
Information
Format: Hardback
Pages: 352 pages
Publisher: Kensington Publishing
Publication Date: 22/06/2012
ISBN: 9780758274793
Free Home Delivery
on all orders
Pick up orders
from local bookshops
Reviews
Showing 1 - 5 of 13 reviews.
Previous | Next
Review by lulu150
16/06/2015
I was really hoping I would have liked this book more than I did. It was good but seemed to be lacking something that I just cannot put my finger on. I liked the characters but it felt like you never really got to know them. It was an easy read and I did like the story line but I figured out what the ending would be way before the end. I think I was just expecting and wanting more then I got out of this book.
Review by utacraft
16/06/2015
i was disappointed in this book, I love Fern Michaels books, but must say this one did not go very deep, the story line was o.k. but it was too superficial but it was a fast read
Review by TheLoopyLibrarian
16/06/2015
Tuesday's Child is one of those books that gets better as it goes. It didn't hook me right away, and it took me awhile to get into it. But, there was just enough mystery to keep my interest. As it became clear that not all was what it seemed, I devoured the rest of the book. Although it was light on the suspense and the romance, the book was enjoyable enough for a relaxing afternoon read.
Review by VmpGirl
16/06/2015
I am normally a Fern Michaels fan, but I was disappointed with this book. The first 90% of the book was decent enough, but then the story kind of took a crash landing. I am all for storyline twists but this one seemed badly implemented and for the first time ever I found myself very frustrated with a book.
Review by VirginiaGill
16/06/2015
Almost any Fern Michaels book is a perfect excuse to curl up on the couch and ignore the whole world for as long as you can get away with. This one arrived on my doorstep as an early review copy and I was thoroughly delighted. Wasn't sure about the story line at first but it was beautifully done, a page turner that I read almost cover to cover in one sitting...fell asleep with my face on the book! I'm still contemplating the ending and will have to reread to see what I really think of the last few chapters. Overall I wouldn't hesitate to recommend this book. It's a great read.