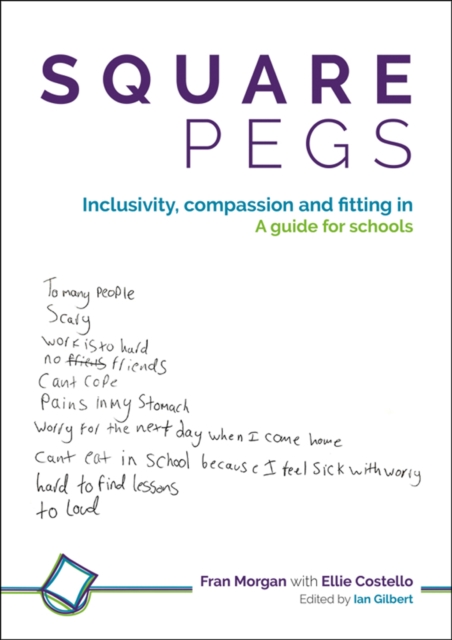 Square Pegs : Inclusivity, compassion and fitting in - a guide for schools
Paperback / softback
Description
Over the last few years, changes in education have made it increasingly hard for those children who don't 'fit' the system the square pegs.
Budget cuts, the loss of support staff, an overly academic curriculum, problems in the special educational needs and disabilities (SEND) system and difficulties accessing mental health support have all compounded pre-existing problems with behaviour and attendance. The 'attendance = attainment' and zero-tolerance narrative is often at odds with the way schools want to work with their communities, and many school leaders don't know which approach to take.
This book will be invaluable in guiding leaders and teaching staff through the most effective ways to address this challenge. It covers a broad spectrum of opportunity, from proven psychological approaches to technological innovations. It tests the boundaries of the current system in terms of curriculum, pedagogy and statutory Department for Education guidance. And it also presents a clear, legalese-free view of education, SEND and human rights law, where leaders have been given responsibility for its implementation but may not always fully understand the legal ramifications of their decisions or may be pressured into unlawful behaviour.
Information
Format:Paperback / softback
Pages:376 pages
Publisher:Independent Thinking Press
Publication Date:02/02/2023
Category:
ISBN:9781781354100
Information
Format:Paperback / softback
Pages:376 pages
Publisher:Independent Thinking Press
Publication Date:02/02/2023
Category:
ISBN:9781781354100