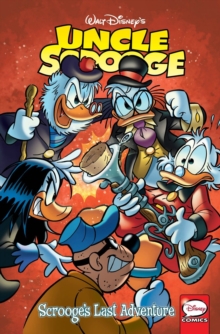 Uncle Scrooge Scrooge's Last Adventure
Paperback / softback
Description
It's the no-holds-barred showdown you've been waiting for!
Flintheart Glomgold, John D. Rockerduck, Magica De Spell, and the Beagle Boys join forces to destroy the McDuck fortune-and Scrooge can only fight back by teaming up with more of his legendary foes, the underground Terries and Fermies!
Collects IDW's Uncle Scrooge issues #13-16.