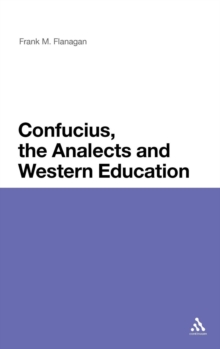 Confucius, the Analects and Western Education
Hardback
Description
Frank Flanagan explores significance Confucius' philosophy has for Western education systems today.
Frank Flanagan explores the significance for western liberal/democratic educational systems of the philosophy of Confucius.
He presents the central elements of Confucius' approach to education and government through an account of the biography of Confucius, an analysis of Analects, and an evaluation of the Confucian tradition through selected contemporary critical accounts.
He assesses the value that the Confucian tradition has for the educational systems of advanced industrialised countries in the 21st century.
Information
Format: Hardback
Pages: 176 pages, ill
Publisher: Continuum Publishing Corporation
Publication Date: 06/10/2011
Category: Confucianism
ISBN: 9780826499301