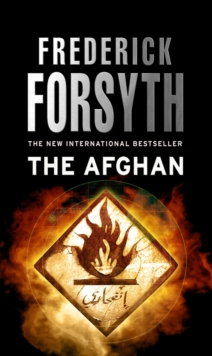 Description
When British and American intelligence catch wind of a major Al Qaeda operation in the works, they are primed for action - but what can they do?
They know nothing about the attack: the what, where or when.
They have no sources in Al Qaeda, and it's impossible to plant someone.
Impossible, unless . . . The Afghan is Izmat Khan, a five-year prisoner of Guantanamo Bay and a former senior commander of the Taliban.
The Afghan is also Colonel Mike Martin, a 25-year veteran of war zones around the world, a dark, lean man born and raised in Iraq.
In an attempt to stave off disaster, the intelligence agencies will try to do what no one has ever done before - pass off a Westerner as an Arab among Arabs - pass off Martin as the trusted Khan. It will require extraordinary preparation, and then extraordinary luck, for nothing can truly prepare Martin for the dark and shifting world he is about to enter. Or for the terrible things he will find there . . . The Day of the Jackal, The Dogs of War, The Odessa File - the books of Frederick Forsyth have helped define the international thriller as we know it today.
Combining meticulous research with crisp narratives and plots as current as the headlines, Forsyth shows us the world as it is, in a way that few have ever been able to equal. And the world as it is today is a very scary place . . .
Information
Format: Paperback
Pages: 464 pages
Publisher: Transworld Publishers Ltd
Publication Date: 01/08/2007
Category: Thriller / suspense
ISBN: 9780552155045
Free Home Delivery
on all orders
Pick up orders
from local bookshops
Reviews
Showing 1 - 5 of 6 reviews.
Previous | Next
Review by reading_fox
16/06/2015
Not one of his best.This has the feel of soemthing rushed out a bit in response to world wide events of the last few years. US and UK intelligence agencies co-incidently (this plot device features alot) learn of a codenamed AlQaeda forthcoming attack, but no details, their only lead jumped out of a window without giving away any details. What they need to do is something never before achieved - instigate someone into the very highest ranks of AQ, who can learn the details and get warning out. That someone turns out to be an aging Para captain Mike Martin, who can, through more co-incidences replace one of the freed prisoners from Gitanamo Bay.The prose is Forsyth's usual well detailed descriptions focusing on the how rather than the motivations of the people. Apart from the unnecessary engine fall, and resultant snowbound chase, the story hangs together well, although some of the details of the latest in american hardware are dull. The over-riding conclusion remains valid however - just how difficult it is to penetrate determined fundamentalist groups.
Review by landyt
16/06/2015
Typically solid, well written Freddie Forsyth. Ticks all the usual Forsythe boxes.
Review by Elphaba71
16/06/2015
I found this an enjoyable page turner:implausible in parts, but not to the point of being irritating, and well contrived on the whole. I thought the fake idenitity was well thought out, and the background convincing and informative. a good read!
Review by liehtzu
16/06/2015
Freddie living off his rep I'm afraid. It is a dismal exercise in writing though very well researched but it does this great master no credit at all.
Review by edwardsgt
16/06/2015
Pacy thriller, well researched and full of obscure details, which helps you overlook some flaws.