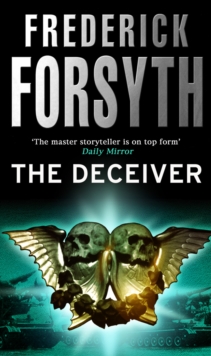 Description
Sam McCready is The Deceiver, one of the Secret Intelligence Service's most unorthodox and most valued operatives, a legend in his own time.
The end of the cold war has, however, strengthened the hand of the Whitehall mandarins, to whom he seems about as controllable as Genhis Khan, so Sam is to have his fate decided at a special hearing. As part of the proceedings, four of Sam's key operations are reviewed: a clandestine mission into East Germany in 1985 to contact the top Russian spy General Pankratin; the second involving a KGB colonel who wants to defect - but is he genuine?
An audacious Qaddafi-inspired plot to ship arms to the IRA; and the fourth when McCready presided over the aftermath of political murder and mayhem in the Caribbean.
Information
Format: Paperback
Pages: 480 pages
Publisher: Transworld Publishers Ltd
Publication Date: 01/08/1992
ISBN: 9780552138239
Free Home Delivery
on all orders
Pick up orders
from local bookshops
Reviews
Showing 1 - 1 of 1 reviews.
The book revolves around 4 episodes in the career of Sam McCready. He is the head of a special desk withinthe Secret Intelligence Service but is seen to be an embarrassment to Whitehall following the end of the cold War. Sam feels other areas of the worlds problem areas need to be addressed but they remain unconvinced. This results in a tribunal in which his deputy puts forward 4 examples of Sams successes in the past. The first 3 are enjoyableconcentrating on the Russians and the Irish. The fourth is dire and reminds me of a Boys Own story. Worth reading as still a clever author but just wonder why he couldn't have developed the firsat 3 stories into full books as they definitelt had potential with strong characters and story-lines.