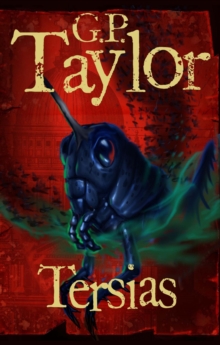 Description
Magnus Malachi, a magician, is guarding his latest moneyspinner - Tersias, a blind boy who can see into the future.
But as Tersias' powers become known, others who seek to use them are drawn from the shadows: Jonah, a teenage highwayman, and his companion in crime Tara; Solomon, a crazed zealot who has bred a new species of giant flesh-eating locusts; and Lord Malpas, a keeper of mysterious powers.
They all want Tersias - but is he a force for good or evil? And can he ever rid himself of the dark spirit that torments his soul?
Information
Format: Paperback
Pages: 336 pages
Publisher: Faber & Faber
Publication Date: 07/06/2007
Category: Fantasy
ISBN: 9780571236084
Free Home Delivery
on all orders
Pick up orders
from local bookshops
Reviews
Showing 1 - 1 of 1 reviews.
Review by ArkhamReviews
27/08/2015
This book was a noticeable improvement on both Shadowmancer and Wormwood (hence the extra star). I loved its gritty setting and the desolate London due to the aftermath of the comet and I really loved the fact that Taylor presented the novel's Christian message subtly as this was far more effective than his heavy-handed rants in the previous books.Yet the story had many problems. The plot contained many threads that went nowhere, making the story feel fragmented and unfocused. Taylor's writing style also had a lot of problems, primarily that it uses overly purple prose. His descriptions aimed at dramatic but often came across as being laughably ridiculous due to his over-the-top adjective usage. It also made the novel feel very slow and I struggled to get through it.Yet the worst thing for me was the characterisation. I hated every single member of the cast. Tersias barely did anything within the story - acting as nothing more than a convenient plot point to move all of the other players into position. Both villains were completely irredeemably evil and existed only to fulfil their selfish goals but the heroes weren't much better. Both Malachi and Jonah behaved atrociously until they received sudden inspiration to turn their lives around (which they did without question). The worst of the lot was Tara, who was transformed from a strong independent woman to a mindless zombie and never recovered from this. I think based on her (and Kate and Agetta before her) it's very clear that Taylor struggles to write female characters.All in all, I'm still pretty sure this isn't the series for me. I hope the last book of the quartet is better still but I don't have very high hopes.