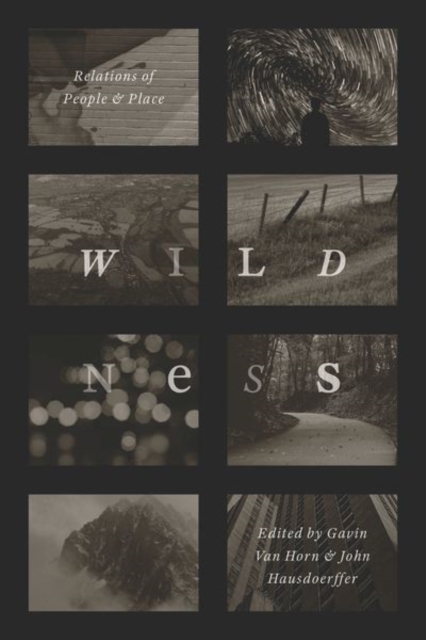 Wildness : Relations of People and Place
Hardback
Description
Whether referring to a place, a nonhuman animal or plant, or a state of mind, wild indicates autonomy and agency, a will to be, a unique expression of life.
Yet two contrasting ideas about wild nature permeate contemporary discussions: either that nature is most wild in the absence of a defiling human presence, or that nature is completely humanized and nothing is truly wild.
This book charts a different path. Exploring how people can become attuned to the wild community of life and also contribute to the well-being of the wild places in which we live, work, and play, Wildness brings together esteemed authors from a variety of landscapes, cultures, and backgrounds to share their stories about the interdependence of everyday human lifeways and wildness.
As they show, far from being an all or nothing proposition, wildness exists in variations and degrees that range from cultivated soils to multigenerational forests to sunflowers pushing through cracks in a city alley.
Spanning diverse geographies, these essays celebrate the continuum of wildness, revealing the many ways in which human communities can nurture, adapt to, and thrive alongside their wild nonhuman kin. From the contoured lands of Wisconsin's Driftless region to remote Alaska, from the amazing adaptations of animals and plants living in the concrete jungle to indigenous lands and harvest ceremonies, from backyards to reclaimed urban industrial sites, from microcosms to bioregions and atmospheres, manifestations of wildness are everywhere.
With this book, we gain insight into what wildness is and could be, as well as how it might be recovered in our lives and with it, how we might unearth a more profound, wilder understanding of what it means to be human.
Information
Format:Hardback
Pages:272 pages
Publisher:The University of Chicago Press
Publication Date:31/03/2017
Category:
ISBN:9780226444666
Information
Format:Hardback
Pages:272 pages
Publisher:The University of Chicago Press
Publication Date:31/03/2017
Category:
ISBN:9780226444666
Also in the Emersion: Emergent Village resources for communities of faith series | View all