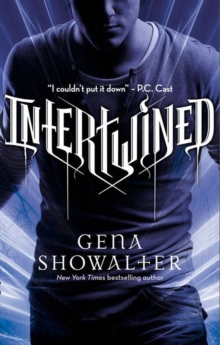 Description
Most sixteen-year-olds have friends. Aden Stone has four human souls inside him: One can time-travel.
One can raise the dead. One can tell the future. And one can possess another human.With no family and a life spent in and out of institutions, Aden and the souls have become friends.
But now they're causing him all kinds of trouble. Like, he'll blink and suddenly he's a younger Aden, reliving the past. Or he'll walk past a total stranger and know how she's going to die.
He's so over it. All he wants is peace.And then he meets a girl who quiets the voices.
Why? Mary Ann Gray is his total opposite. For her sake, he should stay away. But it's too late....Somehow, they share an inexplicable friendship.
A bond about to be tested by a werewolf who wants Mary Ann, and a vampire princess Aden can't resist.Two romances, both forbidden.
Still, the four will enter a dark underworld of intrigue and danger-but not everyone will come out alive....
Information
Format: Paperback
Pages: 464 pages
Publisher: Mira Books
Publication Date: 01/02/2011
Category: Fantasy
ISBN: 9780778304074
Free Home Delivery
on all orders
Pick up orders
from local bookshops
Reviews
Showing 1 - 1 of 1 reviews.
Review by wyvernfriend
16/06/2015
The opening sequence with the bodies coming out of the grave, ick, and it almost put me off. Haden aka Aden has a strange life. Orphaned and in and out of psychiatric institutions since he was very young because he hears voices. They're actually souls and he's not sure why they're there. It makes him strange and isolated.He's now in a new town, Crossroads, and he meets Mary Ann who causes the voices to stop for a while. However it's Victoria he's been seeing in his dreams, and Victoria is a vampire, isn't it lucky that her bodyguard Riley is a werewolf and attracted to Mary Ann?It's not a bad start to a series, it does pull you in and ask almost more questions than you have answers for, but it's also a bit clunky, if I didn't know better I would swear that it's a first novel, but it isn't. I was entertained but wanted more from it than it gave.
Also in the An Intertwined Story series