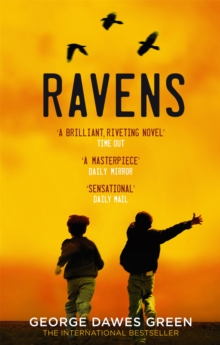 Description
When grifters Shaw and Romeo pull up at a convenience store in Georgia, their only thought is to fix a faulty tyre and be on their way to Florida. But this happens to be the store from which a $318 million Jackpot ticket has just been sold - and when the pretty clerk accidentally reveals to Shaw the identity of the winning family, he hatches a terrifyingly audacious plan. That night, he visits the Boatwright family's home and takes them hostage, while the sinister Romeo patrols the streets nearby, prepared to murder the Boatwrights' loved ones at the first sign of resistance. At first, the family offers none. But Shaw's plan depends on maintaining constant fear - merciless, unfaltering terror - and soon, under the pressure, everyone's sanity begins to unravel...
Information
Format: Paperback
Pages: 448 pages
Publisher: Little, Brown Book Group
Publication Date: 05/08/2010
Category: Thriller / suspense
ISBN: 9780751542509
Free Home Delivery
on all orders
Pick up orders
from local bookshops
Reviews
Showing 1 - 3 of 3 reviews.
Review by Marlene-NL
16/06/2015
A very quick read. I did enjoy reading it but to be honest the storyline was sometimes a bit ridiculous.<br/>The family that was "captured"had enough chances to get away. Someone suggested they were suffering from Stockholm syndrome but I do not think you can get attached to your captures so soon, in a week or even shorter? What I also thought was ridiculous was it is a small town and then suddenly people starting to think Shaw is Jesus. And that is all normal. He starts a kind of a church (all in a week's time) lol and the police and the citizens all find that normal.<br/>I will give it 3 stars because it did kept me interested.
Review by cathymoore
16/06/2015
Two misfits on a road trip come across a family if lottery winners in a quiet city in the southern US. This book tells the story of what happens when people get caught up in lies. It's not the kind of book I would usually read and I'm not actually sure whether I enjoyed it or not, but it raises some interesting questions about truth and the power of belief and how easy it is for people to believe someone if they say and do the right things.
Review by Ma_Washigeri
16/06/2015
Dreadful - could not make it past page 10 and did not even flick to the end to check what happened.
Also by George Dawes Green