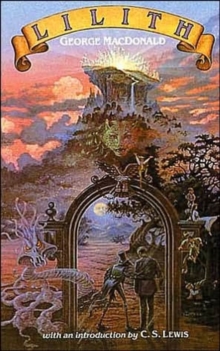 Description
""Lilith" is equal if not superior to the best of Poe," wrote W.
H. Auden in his introduction to the 1954 reprint of George MacDonald's "Lilith", which was first published in 1895.
It is the story of Mr. Vane, an orphan and heir to a large house - a house in which he has a vision that leads him through a large old mirror into another world.
In chronicling the five trips Mr. Vane makes to this other world, MacDonald hauntingly explores the ultimate mystery of evil.
Information
Format: Paperback
Pages: 264 pages
Publisher: William B Eerdmans Publishing Co
Publication Date: 01/01/1959
Category: Science fiction
ISBN: 9780802860613
Other Formats
Paperback from £6.05
Paperback / softback from £7.95
Hardback from £19.95
EPUB from £1.07
Free Home Delivery
on all orders
Pick up orders
from local bookshops
Reviews
Showing 1 - 4 of 4 reviews.
Review by jenknox
16/06/2015
Starts out great, with lots of promise, then sloooowwwwwly slooooows dooooown to a crawl. Once he goes over to the other side the whole book loses its kick (which happens quite early on). A great idea, but ends up reading like a cross between stereo instructions and sunday school reading material. But the first few chapters are really fantastic...good enough to get it 2.5 stars rather than none at all!
Review by nillacat
16/06/2015
Similar in theme to Phantastes (redemption, selfless love through service) but more didactically, and treating explicitly biblical mythology. At times it does give some insight into the state of mystic rapture, and the zen idea of "beginner's mind" but on the whole less successfully than Phantastes.
Review by kronos999
16/06/2015
Though an obvious inspiration, comparing Lilith to the Chronicles of Narnia is like comparing car with a toy model. Superficially, they resemble each other, internally one is obviously far more complex while the other is a children's toy. This is a novel for adults. It makes no attempt to hide the Christian allegory, which I am sure would offend some readers. It also would probably offend some fundamentalist Christians should they stop and think about the message it portrays. It has the internal consistency that Lewis lacks, though is far less an exciting read. This is not an adventure novel. It is a journey into the realms of mysticim disguised as fiction. And it is one of the few books that has truly shifted my paradigm of the universe.If you're looking for a traditional fantasy novel, don't go for this one. If you're looking for something to chew over when it comes to life, the universe and everything, this may be a perfect match.
Review by jaygheiser
16/06/2015
Entertaining read, and clearly an inspiration for Narnia Chronicles and other CS Lewis fiction, and apparently L'Engle, too.