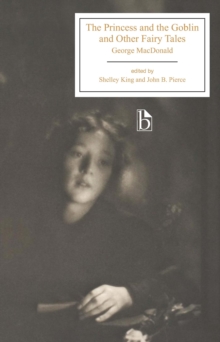 The Princess and the Goblin : And Other Fairy Tales (1872)
Paperback / softback
Description
George MacDonald's Victorian fairy tales transformed the genre of fantasy.
His work also shaped the next generation of children's literature: C.S.
Lewis regarded MacDonald as a major influence, and writers as diverse as G.K.
Chesterton and W.H. Auden acknowledged his significance. His best known story for children, The Princess and the Goblin, tells the story of a lonely child princess and her friend, a brave miner boy, in their battle with subterranean monsters.
But MacDonald engages readers with more than the plot: enigmatic narrative asides and simple, but strikingly poetic language show why his work was an inspiration for modernist writers as well as those in fantasy and children's literature.
Along with The Princess and the Goblin, this edition includes four other major fairy stories by MacDonald, as well as a selection of historical documents on the works' composition and reception, Victorian fairy tales, and MacDonald's other literary criticism.
Free Home Delivery
on all orders
Pick up orders
from local bookshops