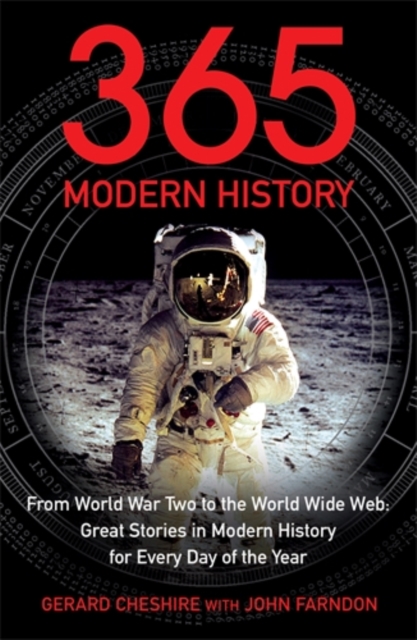 365 - Modern History : From World War Two to the World Wide Web: Great Stories from Modern History for Every Day of the Year
Paperback / softback
Description
The world since the end of the Second World War often seems to represent the lighter half of the 20th century.
Rapid recovery from the ravages of war; the rise of popular culture; the phenomenal growth in affluence, health and quality of life; and, the communications revolution - in the West at least, the story is a good one.
But the years between 1944 and 2009 - those covered in this book - are far from being free of strife.
They are, sadly, no strangers to famine, disease, violent political and social upheaval, terrorism, discrimination and environmental catastrophe.
This title includes such events as: 18 March 1965 - a cosmonaut, and not an astronaut, becomes the first person to conduct a 'space walk'; 14 May 1948 - the first Jewish state in 2,000 years comes into being; 21 September 1995 - the 'Hindu Milk Miracle' causes mass hysteria in India; 23 October 2001 - the iPod is born; and, 26 December 2004 - the 'Great Tsunami' kills thousands and wreaks havoc in south-east Asia.
Information
Format:Paperback / softback
Pages:556 pages
Publisher:Icon Books
Publication Date:02/07/2009
Category:
ISBN:9781848310698
Information
Format:Paperback / softback
Pages:556 pages
Publisher:Icon Books
Publication Date:02/07/2009
Category:
ISBN:9781848310698