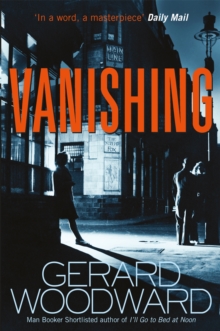 Description
Towards the end of the Second World War a young British artist called Kenneth Brill is arrested for painting landscapes near the old village of Heathrow.
The authorities suspect his paintings contain coded information about the new military airfield that is to be built there.
Brill protests that he is merely recording a landscape that will soon disappear.
Under interrogation a more complicated picture emerges as Brill tells the story of his life - of growing up among the market gardens of The Heath, of his life on the London art scene of the 1930s, and his brief spell as a master at a minor public school.
But a darker picture also comes to light, of dealings with the prostitutes and pimps of the Soho underworld, of a break-in at a royal residence and of connections with well-known fascist sympathisers at home and abroad. So who is the real Kenneth Brill? The hero of El Alamein who, as a camouflage officer, helped pull off one of the greatest acts of military deception in the history of warfare, or the lover of Italian futurist painter and fascist sympathiser Arturo Somarco?
Why was he expelled from the Slade?And what was he doing at Hillmead, the rural community run by Rufus Quayle, friend of Hitler himself?
Vanishing sees the world through the eyes of one of the forgotten geniuses of British Art, a man whose artistic vision is so piercing he has trouble seeing what is right in front of him.
Information
Format: Paperback
Pages: 400 pages
Publisher: Pan Macmillan
Publication Date: 09/04/2015
ISBN: 9780330518659
Other Formats
Hardback from £8.09
EPUB from £7.19
Free Home Delivery
on all orders
Pick up orders
from local bookshops
Reviews
Showing 1 - 1 of 1 reviews.
Review by atticusfinch1048
27/08/2015
Vanishing – A Master of StorytellingGerard Woodward returns with a meandering story of war, art, betrayal that has black humour and at times moving, Vanishing is a huge and complex novel. If you are looking for a fast paced spy thriller that bowls straight in to espionage then you will be disappointed, but this book is very clever, subtle and by the time you have finished quite rewarding. At all times you are questioning yourself about the central character, his actions, his thoughts and at times his sheer stupidity, but at no time in the book is the ending telegraphed, you have to read Vanishing to find out that answer.Lieutenant Kenneth Brill is on trial for espionage, he is accused of spying for the enemy through his art, and that he is an accomplished artist and the army had used him as a camouflage expert at El Alamein and was successful at his job. He is being court marshalled for painting on the Heath that is about to become a new wartime aerodrome, the Heath where he grew up, attended school and his family lived. Today we know this aerodrome as Heathrow Airport, and through the book we get a picture of old Heathrow with very few landmarks left other than The Three Magpies on the Bath Road.As a central character Kenneth Brill is probably one of the most exasperating characters I have read in a long time, there are times you feel like screaming at him, or at least his defence counsel ought too! Brill has no or little understanding of himself, his nature or the world about him, at times he comes across as quite innocent, sometimes quite stupid. Throughout the book Brill comes across as not understanding his own motives so the motives of others are completely lost on him. This would be one way of explaining some of the situations he finds himself.One of the interesting tricks that Woodward does throughout the book to break up the story is the mixing of times, from the present of the court martial to his childhood, university and life after. So going backwards then back to the court martial gives you the depth of the character of Brill and his associates who seem to get him in various troubled situations.This is an excellent book written by a wonderful storyteller who draws you in and leaves you guessing all the way to the end. The story is well researched and brings up the lost world of Heathrow before the airport, like a lot of places in England, the lost old England now covered in concrete. A different and much welcome take on how to tell both a war and spy story where even the clues are in the text but you really do have to work it out yourself.