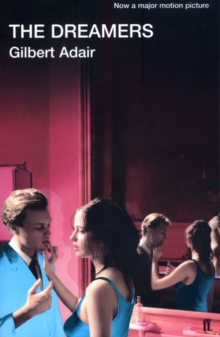 Description
Paris in the spring of 1968. The city is beginning to emerge from hibernation and an obscure spirit of social and political renewal is in the air.
Yet Theo, his twin sister Isabelle and Matthew, an American student they have befriended, think only of immersing themselves in another, addictive form of hibernation: moviegoing at the Cinematheque Francaise.
Night after night, they take their place beside their fellow cinephiles in the very front row of the stalls and feast insatiably off the images that flicker across the vast white screen.
Denied their nightly 'fix' when the French government suddenly orders the Cinematheque's closure, Theo, Isabelle and Matthew gradually withdraw into a hermetically sealed universe of their own creation, an airless universe of obsessive private games, ordeals, humiliations and sexual jousting which finds them shedding their clothes and their inhibitions with equal abandon.
A vertiginous free fall interrupted only, and tragically, when the real world outside their shuttered apartment succeeds at last in encroaching on their delirium. The study of a triangular relationship whose perverse eroticism contrives nevertheless to conserve its own bruised purity, brilliant in its narrative invention and startling in its imagery, The Dreamers (now a major film by Bernardo Bertolucci) belongs to the romantic French tradition of Les Enfants Terribles and Le Grand Meaulnes and resembles no other work in recent British fiction.
Information
Format: Paperback
Pages: 208 pages
Publisher: Faber & Faber
Publication Date: 19/02/2004
ISBN: 9780571216260
Free Home Delivery
on all orders
Pick up orders
from local bookshops
Reviews
Showing 1 - 2 of 2 reviews.
Review by cinquevalli
16/06/2015
This should be an interesting novel, but the style in which it is written is quite appalling. In the afterword, Adair explains that he has rewritten the earlier version of this novel 'The Holy Innocents' or as he says "overwritten" it. Horrendous metaphors and similes destroy the atmosphere that Adair at points builds up. To become engaged with the story then read a passage that is risible, that forces you to wince at the bad prose is not a good reading experience!To describe an erect penis as a 'livid member' is cringeworthy. A promising book that draws on Cocteau and McEwan but is ultimately disappointing.
Review by kougogo
16/06/2015
A pretty good novella about three kids watching movies, discussing (and eventually getting involved in) politics, and having sex with each other in various combinations. It suffers a little from the combination of its influences and references - most explicitly Cocteau's The Holly Terrors. It just doesn't quite add up.