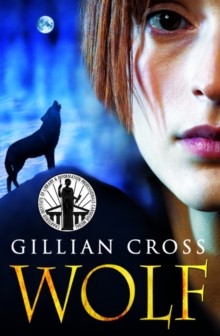 Description
Cassy lives with her granny, until the night that she hears strange footsteps coming into their flat.
The next morning, she is packed off to her mum's - a squat in London that her beautiful, simple mother shares with a couple of actors.
Cassy does her best to throw herself into her mother's life, even agreeing to take part in their travelling show called 'Wolf'.
But she can't ever get rid of the feeling that something is following her, and something bad is going to happen.
Her fear grows as time passes, until Cassy knows she must face up to her past: who her father is, why he left and where he has gone.
What she doesn't know is that some questions are better left unanswered...
Information
Format: Paperback
Pages: 224 pages
Publisher: Oxford University Press
Publication Date: 03/04/2008
Category: General
ISBN: 9780192720788
Free Home Delivery
on all orders
Pick up orders
from local bookshops
Reviews
Showing 1 - 2 of 2 reviews.
Review by Leov
16/06/2015
Two knocks on the door...then two more. It was early morning when Nan invited him in. Then Nan hurriedly sends Cassy to her disfunctional mother,Goldie. it seems to Cassy that Nan is not talking about a short stay. Nan gives her bag with some food, some money, a note for her mum, and some strange yellow stuff right at the bottom. But Goldie has moved in with a strange intense person, and his son Robert. They are developing a project about wolves. The topic leaves Cassy shaken. and the faded memories of her father, about whom no-one will talk, keep rising to the surface with all their attendant questions.This is a well written book that has a high level of tension and anticipation. Originally written in1990, by a British author, it is still very readable for todays teens
Review by shanaqui
16/06/2015
Wolf is an incredibly easy and quick read. I wasn't sure what I expected from it, given the title and cover, and the fairytale references at the end of almost every chapter, but also given the fact that it's subtitled "Playing with Reality" in my course list. It's probably best -- if you're interested in this book -- that I don't say too much about that, because it really could spoil the atmosphere of the book.<br/><br/>Suffice it to say that it didn't really turn out the way I expected from the cover, etc.<br/><br/>I didn't really engage with it, I think. I didn't get any emotional involvement, not even cringing at things where normally I'd feel a twinge of embarrassment along with the main character. It was entertaining enough as a very quick read, but it didn't -- heh -- get its teeth into me.