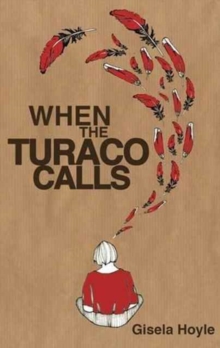 When the Turaco Calls
Paperback
Description
Born in South Africa as the 1960s draw to a close, Marta grows up in a world of racial prejudice, and struggles to understand why race is allowed to dictate the way in which people are treated.
As Marta grows up, she becomes ever more aware of the injustice which surrounds her, an injustice highlighted by her friend Ishmael, who is of mixed parentage.
When Ishmael is sent away for the slaughter of animals, Marta retreats from the forest near her home to persue a college education, which opens her eyes to politics.As Nelson Mandela carries out his jail sentence, civil unrest grows.
Marta attempts to banish the wildness of the forest, and the Turaco's warning calls long enough to determine her own beliefs, though she still longs for word of Ishmael.
Drawing on the author's own experiences of living in Africa, this novel paints a striking picture of culture and racial prejudice, the relevance of which spans continents, while also powerfully evoking recent history.
Hoyle's mastery of language weaves an evocative landscape for Marta to cross. The reader is given intimate access to Marta's thoughts as her world views change due to the influence of Ishmael, her father, her prejudiced classmates and her activist university teacher,(which in turn opens the readers mind to a myriad of perspectives) culminating in a return to the forest from which she has fled in an attempt to escape her pain.
Information
Format: Paperback
Pages: 400 pages
Publisher: Fledgling Press
Publication Date: 11/06/2012
ISBN: 9781905916498
Free Home Delivery
on all orders
Pick up orders
from local bookshops
Also by Gisela Hoyle