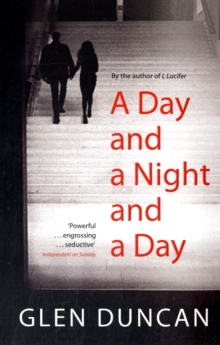 A Day and a Night and a Day
Paperback
Description
Thisis the story of Augustus Rose -- half African-American, half Italian; journalist, lover, restauranteur, unlikely terrorist -- and his interrogator, Harper, a Grand Inquisitor armed with twenty-first century cruelty, clarity and charisma.
As Harper's assault on his body and soul intensifies, Augustus raises the only shield he has: memory.
His mind turns to the women in his life, from his outcast mother, to the vigilante who recruited him, to the last female tenderness he's ever likely to know.
Outshining them all is the memory of the stunning, wealthy and white Selina, and the love affair that began in 1960s Manhattan -- an epic, taboo mix of politics and passion that would lead Augustus from Harlem to Greenwich Village, from El Salvador to Barcelona, from Morocco to a bleak Scottish island where hope or death must overcome...
Information
Format: Paperback
Pages: 256 pages
Publisher: Simon & Schuster Ltd
Publication Date: 04/03/2010
ISBN: 9781847394170
Other Formats
Other book format from £7.49
Free Home Delivery
on all orders
Pick up orders
from local bookshops
Reviews
Showing 1 - 1 of 1 reviews.
Review by AHS-Wolfy
16/06/2015
Augustus Rose, mixed race American and member of an anti-terrorist terrorist cell, has been captured and is being tortured (mostly left undescribed, thankfully) to reveal all he knows about his accomplices and his targets. He was recruited by an organisation called Sentinel after he lost someone dear to him in a terrorist attack while he was in Barcelona. He was being used to infiltrate the group responsible to get the information that will lead to some kind of justice in a vigilante kind of way when he was taken. During the period of his torture the only thing he can hold on to to blot out the pain are the memories of the loves of his life. The greatest of these being Selina whom he was first captivated by when their love was still considered taboo. A black man could not get together with a white woman at the time no matter his own Italian blood. As well as the memories we also get to see the relationship that forms between Augustus and Harper, his interrogator, and the burgeoning respect of these two men.The narrative is quite fragmented as you get the memories interspersed with the interrogation and also a look ahead to what happens afterwards but this doesn't make the story any less riveting. You can't help but ponder the moral implications involved in the events of this story and Mr. Duncan again shows what a talent he is and who doesn't shy away from the unpleasant questions that life throws up.