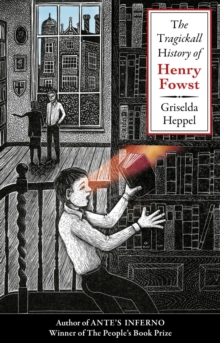 The Tragickall History of Henry Fowst
Paperback
Description
In the shadows of Walton Hall a demon lurks. His name: Mephistopheles. In 1586, young John Striven struck a bargain with him in return for help against his murderous foster brother.
Nice work for a demon - or it should have been. Because somehow, his plan to trap the 12-year-old went wrong.
All he needs now is another soul, in similar desperation, to call on him.
Enter 13 year-old Henry Fowst. A pupil at Northwell School, Henry longs to win the Northwell History Essay Prize.
Exploring the school's sixteenth century library, he stumbles across the diary of a boy his own age beginning this 20th day of Januarie, 1586...
Soon Henry is absorbed in John Striven's struggles with his jealous foster-brother, Thomas Walton, who, it seems, will stop at nothing to be rid of him.
Then matters take a darker turn. Battling to escape his own enemy, Henry finds his life beginning to imitate John's and when the diary shows John summoning `an Angellick Spirit' to his aid, Henry eagerly tries the same.
Unfortunately, calling up Mephistopheles lands both boys in greater danger than they'd ever bargained for...
Information
Format: Paperback
Pages: 280 pages
Publisher: Troubador Publishing
Publication Date: 28/08/2015
Category: Fantasy
ISBN: 9781784623043
Free Home Delivery
on all orders
Pick up orders
from local bookshops
Also by Griselda Heppel