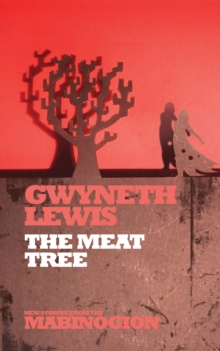 Information
Format: Paperback
Pages: 192 pages
Publisher: Poetry Wales Press
Publication Date: 01/10/2010
Category: Myth & legend told as fiction
ISBN: 9781854115232
Free Home Delivery
on all orders
Pick up orders
from local bookshops
Reviews
Showing 1 - 4 of 4 reviews.
Review by SandDune
16/06/2015
The Meat Tree is one of eight novels published by Seren, an independent Welsh publisher, in which contemporary Welsh writers reimagine the traditional tales of the Maninogian for the twenty-first century, (or in the case of The Meat Tree, for the twenty-third.)The Meat Tree is based on the story of Blodeuwedd, a woman made of flowers, incidentally the sane story that Alan Garner used in The Owl Service, if anyone has read that. According to the author It's a tale of 'rape, incest, bestiality, miracle births and murder' and there must have been an awful lot of editing before the story was deemed suitable for the children's version of the Mabinogion that I had when I was younger. The first part of the tale (the original version is given in the afterword) will give you a taste:'Math was the lord of Gwynedd and Pryderi of land to the south. Math could only live if his feet we're in the lap of a virgin, except when there was a war.Goewin, his foot holder, was the most beautiful maiden in the land and Math's nephew, Gilfaethwy, desired her. So Gilfaethwy's brother, Gwydion, the best storyteller in the world, engineered a war with the south and while the king was away Gilfaethwy raped Goedwin. When Math discovered this he married Goewin as recompense. He punished his nephews by turning them into animals for three years, deer for the first year, then boar, then wolves. He forced them to breed and have offspring, whom he fostered.'.So much for the original myth: the actual book takes place on a spaceship in the year 2210 where a retiring Inspector of Wrecks is reluctantly taking an equally reluctant apprentice for his last mission, to investigate a spaceship abandoned from the first years of space exploration. Finding no bodies, they investigate the ancient virtual reality consoles left behind for any clues to what has happened to the spaceship's occupants. And then it does get quite strange...
Review by dheijl
16/06/2015
Finished The meat Tree in one day yesterday. One of the best SF stories I've read, and an excellent Blodeuwedd story.
Review by shanaqui
16/06/2015
Science fiction meets The Mabinogion. Unusual. I wasn't sure how it would all come together, but actually it did so quite well: it wasn't a strange mash-up, but a melding together that happened slowly, allowing the reader to keep pace. I thought it was pretty well done, and I think it's possibly my favourite so far of this series of retellings.<br/><br/>Have to say, though, I'm not reading any of them for characters, because they're so much more focused on a clever new tilt on whichever myth they chose (or were assigned, I don't know how it worked). They end up interesting, but light and somewhat forgettable -- you remember the twist on the story better than anything else about it, so in a few weeks I'll mostly remember that this involved a spaceship, virtual reality, and... but that would be telling.
Review by SChant
16/06/2015
Interesting take on the myth. At first I didn't quite get why it should be set on a spaceship and why 2 supposedly professional wreck investigators would spend all their time in VR games but it all came together quite nicely in the end.
Also in the New Stories from the Mabinogion series | View all