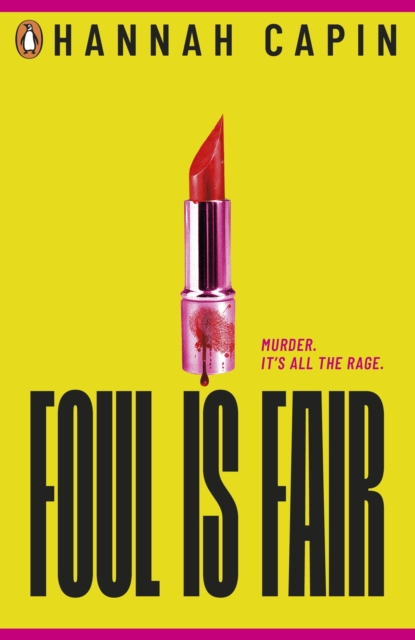 Foul is Fair : a razor-sharp revenge thriller for the #MeToo generation
Paperback / softback
Description
'Fierce, ruthless and unputdownable' - Karen McManus, bestselling author of One Of Us Is LyingI point at my hair, and I say, This color.
You know what it's called? She shakes her head: No. I say, REVENGE. She says Good girl. Kill him. Revenge is a bitch. Jade Khanjara and her three best friends rule their glittering LA circle.
They control everything. Until one night. The night four boys spike Jade's drink, lock her in a room and attack her.
When they try to ruin her. But they chose the wrong girl. Jade is made of claws and fangs and cruel sharp edges.
Jade will have them clutching at their throats and choking on blood.
She wants revenge. She has no mercy. And now she won't rest until she gets satisfaction. This is the thriller for fans of Killing Eve and One of Us is Lying.
This isn't for the light hearted. ___________________Praise for Foul is Fair. "Foul is Fair embedded itself into my heart. This is a book that I won't be forgetting anytime soon and it became an instant favourite." - Netgalley Reviewer, 5* "It made me feel too much and made me grin ear to ear when revenge came for the golden boys." - Netgalley Reviewer, 5*"It's one of those stories that invades your thoughts, that even when you're not reading keeps buzzing around your head." - Netgalley Reviewer, 5* "An unapologetic feminist battle-cry that leaves you breathless and thirsting for vengeance." - Sonia Hartl, author of Have a Little Faith in Me"Foul is Fair delivers the story of a girl who snatches control back from a world that stole it away, through whatever means necessary. - Sophie Gonzales, author of Only Mostly Devastated"Fierce, vicious, and electric.
If books had teeth, Foul Is Fair would have fangs." - Laurie Elizabeth Flynn, author of Last Girl Lied To
Information
Format:Paperback / softback
Pages:336 pages
Publisher:Penguin Random House Children's UK
Publication Date:16/01/2020
Category:
ISBN:9780241404973
Other Formats
EPUB from £3.99
eAudiobook MP3 from £10.40
Information
Format:Paperback / softback
Pages:336 pages
Publisher:Penguin Random House Children's UK
Publication Date:16/01/2020
Category:
ISBN:9780241404973