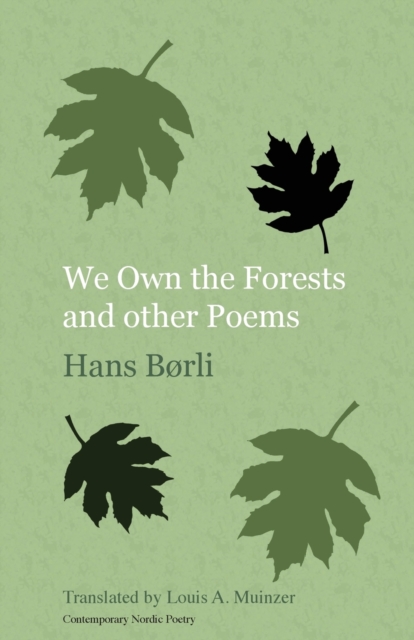 We Own the Forests and Other Poems
Paperback / softback
Description
Hans Borli (1918-89) was born and lived in the wooded country of Hedmark in south eastern Norway.
His days seem to have been divided into two separate parts: by day, he lived the physically demanding life of a lumberjack, but by night, he turned poet and spent the still, dark hours writing.
His days, however, were an enactment of his poetry. Borli's verse is alive with his experiences of the Norwegian forests - with the moods of sky and water, with the creatures that moved in air and woodland, and with the trees themselves.
In a series of books beginning in 1945, he wrote more than eleven hundred poems.
They form a poetic record of a life reminiscent in spirit, if not in form, of Walt Whitman's 'Leaves of Grass'.
This collection can only suggest the scope and richness of the poet's life-in-verse, but it includes many of his most admired poems.
Sometimes lonely or even mystical, the finest of these poems bite deep like the blow of an axe.
Louis Muinzer worked on translations of Hans Borli's poetry over many years and several of his translations were published in periodicals before this book appeared.In addition to poetry, he is well known as a translator of Norwegian drama, especially Jon Fosse, and fiction, including Finn Carling and the crime writer Kjersti Scheen. This book has parallel Norwegian and English text.
Information
Format:Paperback / softback
Pages:164 pages, black & white illustrations
Publisher:Norvik Press
Publication Date:15/06/2015
Category:
ISBN:9781909408203
Information
Format:Paperback / softback
Pages:164 pages, black & white illustrations
Publisher:Norvik Press
Publication Date:15/06/2015
Category:
ISBN:9781909408203