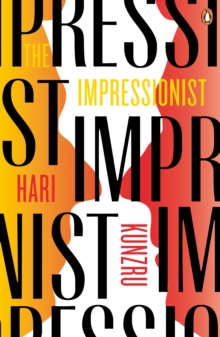 The Impressionist
Paperback
Description
A sweeping, colourful adventure from the acclaimed author of White TearsDiscover Hari Kunzru's smash-hit debut novelThis is the extraordinary story of a child conceived in a wild monsoon night, a boy destined to be an outsider, a man with many names and no name.Born into luxury but disinherited and cast out onto the streets of Agra, Pran Nath must become a chameleon.
Chasing his fortune, he will travel from the red light district of Bombay to the green lawns of England to the unmapped African wilderness.
He will play many different roles -- a young prize in a brothel, the adopted son of Scottish missionaries, the impeccably educated young Englishman headed for Oxford -- in order to find the role that will finally fit.Daring and riotously inventive, The Impressionist is an odyssey of self-discovery: a tale of the many lives one man can live and of the universal search for true identity.
Information
Format: Paperback
Pages: 496 pages
Publisher: Penguin Books Ltd
Publication Date: 03/04/2003
ISBN: 9780141008288
Free Home Delivery
on all orders
Pick up orders
from local bookshops
Reviews
Showing 1 - 3 of 3 reviews.
Review by GreyHead
16/06/2015
I thoroughly enjoyed the first two-thirds of this book. I thought Kunzru's evocation of early 20th century India and the sketches of the colonial administrators were delightful. In the last third where he got into life at Oxford and beyond the picture he created became more and more sketchy and less and less credible. My sense was that he was desperately trying to close a circle when his story wanted to go off in a different direction. Disappointing.
Review by strandbooks
16/06/2015
This novel is set in many areas of the British Empire during the WWI era. First in India, then moves to England, a short time in France and then to Africa. The main character is constantly changing shape to move forward in his life. I found the characters that surround him just as interesting. We see many different types of "anthropologists" and other educated English whose main goal is to show the differences between "us" and "them" I think it is worth reading for the descriptions of the places and the look back into the British empire from Kunru's point of view.
Review by bookmart
16/06/2015
A great story, not so sure about the ending.