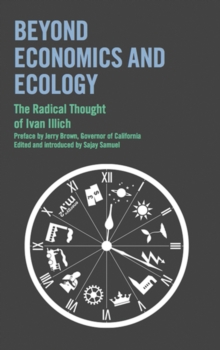 The Serious Game
Paperback
Information
Format: Paperback
Pages: 240 pages
Publisher: Marion Boyars Publishers Ltd
Publication Date: 22/08/2001
ISBN: 9780714530611
Free Home Delivery
on all orders
Pick up orders
from local bookshops
Reviews
Showing 1 - 1 of 1 reviews.
Review by wandering_star
16/06/2015
It's summer in the Swedish archipelago at the very end of the nineteenth century, and a student and a young girl are in love. However, he is unable to commit himself to her, and they lose contact. Many years later, when both are in loveless marriages, they meet again by chance. But have they changed too much to rekindle their early romance? Well, actually, he hasn't changed all that much - he still dislikes the idea of promising himself to anybody, and he still needs her to be the innocent thing of his youthful dreams. But of course, if she were still so innocent, they would not be able to embark on a love affair. And so this time around, it's much more dark and bitter. There's clearly a theme of morality running through the book. The student grows up to be a journalist, and with his friends and colleagues they talk about theories of morality and truth. There are many references to famous lies, frauds and scandals of the period, from La Grande Therese to the Dreyfus affair. And the story itself is seems to me to be deliberately 'immoral' - characters have adulterous affairs, illegitimate children, divorces, and this is all presented as absolutely normal, which I am sure was scandalous at the time the book was written. It wasn't clear to me, though, how this theme fitted with the main story. At one point, Arvid (the student) muses on how he always saw himself as an upstanding, moral person, but now his life is full of lies and hypocrisy. I suppose this might be more effective if there had been any other evidence that his life was upstanding and moral rather than a constant search for the easiest way out of things. Actually I found him a rather tiresomely juvenile figure, and if I was Lydia (the girl) I would have got pretty fed up with being constantly questioned about my spiritual purity...