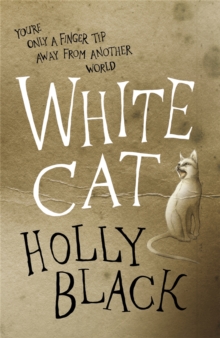 Description
Cassel is cursed. Cursed by the memory of the fourteen year old girl he murdered.
Life at school is a constant trial. Life at home even worse. No-one at home is ever going to forget that Cassel is a killer.
No-one at home is ever going to forget that he isn't a magic worker. Cassel's family are one of the big five crime families in America.
Ever since magic was prohibited in 1929 magic workers have been driven underground and into crime. And while people still need their touch, their curses, their magical killings, their transformations, times have been hard.
His granddad has been driven to drink, his mother is in prison and his brothers detest him as the only one of their family who can't do magic. But there is a secret at the centre of Cassel's family and he's about to inherit it.
It's terrifying and that's the truth. The White Cat is a stunning novel of a world changed by magic.
In this world only 1% of the population can work magic but they have the power of nightmares.
Information
Format: Paperback
Pages: 336 pages
Publisher: Orion Publishing Co
Publication Date: 01/04/2011
Category: Fantasy
ISBN: 9780575096721
Free Home Delivery
on all orders
Pick up orders
from local bookshops
Reviews
Showing 1 - 1 of 1 reviews.
Review by shanaqui
16/06/2015
I started this unsure, thanks to some reviews I read, moved to being quite intrigued, and then stopped on page 125 to inform the internet that I knew the entire plot and I would be very surprised if I was wrong. The disappointing thing is that I was completely right. Everything panned out exactly the way I expected, which was discouraging, and became boring.At first, I was interested in Cassel, in the way he worked all the angles, his cons. I liked the setup of a mob family with magic: all of that worked fine. What didn't work fine was the fact that Cassel's meant to be smart, meant to have his eye on all the angles, and yet he's so easily manipulated and conned. He doesn't see the most obvious things. Like, one example: we're told about blowback, something that happens to people who use their powers; whatever they've done rebounds upon then. So he's pretty sure his memories are being messed with -- sure enough to mutilate himself to try and prevent it -- but when someone he knows well has big gaps in their memory and uses a journal to remind themselves of what they're doing/saying, he doesn't even think of blowback. He doesn't seem to think much of it at all, even. And he asks about how this kind of magic works, and someone tells him and then starts to mention his brother and he... cuts her off. It seems a bit like plot-induced stupidity and just completely pushed me out of the story.So I won't be finishing this series. It is light fun reading, if you can get past points like that or you don't see it from the angle I do, but I like some subtlety in the narration (even if I already knew the ending, the example I gave is just too blatantly signalling it for me).